Pickups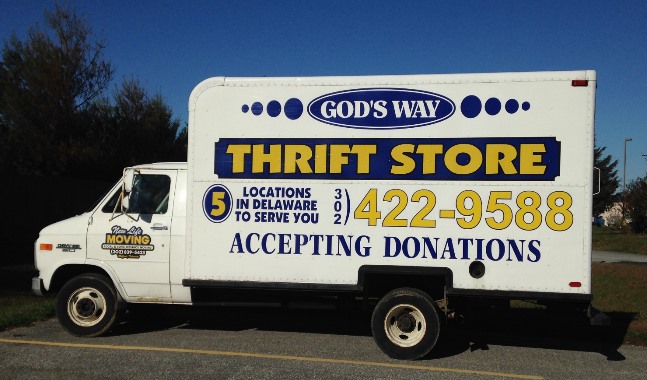 God's Way Thrift Stores offers a free pickup service for your items that are in good, salable condition.
Please consider the following when considering us to come and pick up your items:
Is your item without scratches, dents, pieces missing?
Is your item free from pet hair?
Is your item faded?
Is your item free of smoke, pet and musty smells?
Please read our Pickup/Delivery Policy as we have outlined additional charges you may incur when we come to pick up your item(s).
Please schedule your pick up at a store nearest you by calling the store directly.
Deliveries
God's Way Thrift Stores offers a delivery service of your purchased large furniture/appliance items.
The following is our fee scale:
0-5 miles: $45.00
6-10 miles: $65.00
Greater than 10 miles would need to be considered on a case by case situation given availability.
House Cleanouts
God's Way Thrift Stores does provide house cleanouts. We will take salable items that will be donated and take unwanted items to the dump for a fee.
Please contact the store nearest you to schedule.